North County San Diego Schools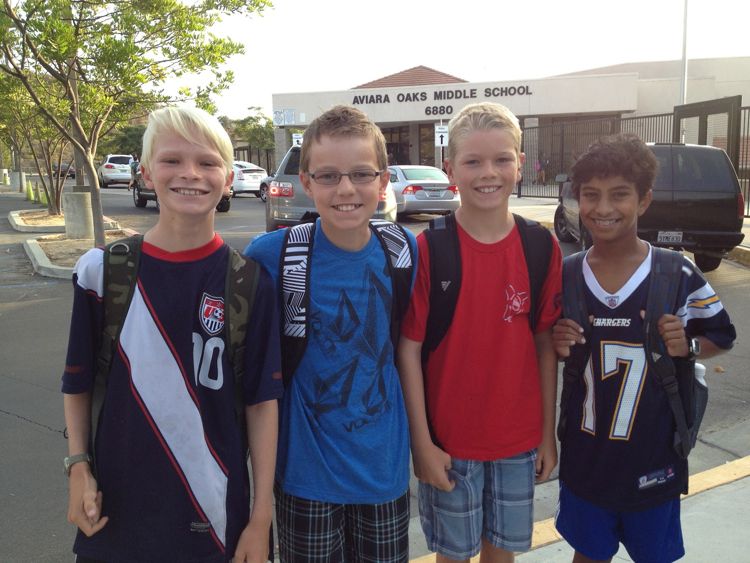 North County San Diego is known for its affluence, natural beauty, the culture and arts and for the outstanding beaches.

The area is home to nearly 827,000 individuals who get to live, work and play in this beautiful city. Besides the outstanding accommodations, amenities and opportunities that are available to North County residents, there are also some outstanding schools and programs for the county's youth to take advantage of.

North County San Diego Schools offer some of the best K-12 public and private school programs and there are also several community colleges and four-year universities available for those seeking higher education.

In all of San Diego County there are 42 school districts, 769 schools and nearly 500,000 students. The mission of these facilities is to assist students in achieving a world-class education by providing them with outstanding resources, modern technology and powerful leadership and by working with the finest educators and teachers in the area.
School Options in North County San Diego
Public Schools in North County San Diego
The school districts that serve North County San Diego include:
Carlsbad Unified School District
Cardiff School District
Oceanside Unified School District
San Dieguito Union High School District
Encinitas School District
Vista Unified School District
These school districts all follow national guidelines set forth by the board of education in order to help the schools establish programs that will help them deliver an outstanding education to the students.
Here is a breakdown of some of the different schools in the districts:
Carlsbad High School: Carlsbad High School was built in 1957 and the school is renowned for its high level of academic success and graduate levels. Top students from Carlsbad High School attend some of the finest and most prestigious universities in the United States. The school has an outstanding Advance Placement (AP) program and the API school index in 2010 was 812. The school is also well known for its extracurricular and athletic programs.
El Camino High School: El Camino High School is one of two high schools in the Oceanside Unified School District. The school is a California Distinguished School and is famous for its Truax Theater and for its new Science and Technology Building. The campus is consistently undergoing construction in order to renovate and upgrade its facilities.
Oceanside High School: Oceanside High School is also within the Oceanside Unified School District and it primarily serves Oceanside's beach communities. The school is located less than one mile from the beach. The campus has recently been renovated and remodeled with new landscaping, new athletic fields and various additions and upgrades.
La Costa Canyon High School: La Costa Canyon High School is within the San Dieguito Union High School District in south Carlsbad. There are close to 2,700 students enrolled in the school and the senior class is more than 700 students. The student to teacher ratio is about 34:1. The school is one of the most academically acclaimed public schools in the state and has an API index of 817. More than 97% of the students continue on to college.
San Dieguito Academy: San Dieguito Academy was founded in 1936 and offers classes to students in grades eight through twelve. The campus takes a very student-centered approach and has a low enrollment of less than 1,700 individuals. The school is extremely popular and typically more students apply than there are spaces available, so a lottery of applicants is conducted to determine who may attend.
Vista High School: Vista High School is a large public high school in Vista, which is located within North County San Diego. The Vista Unified School District (which also governs a couple of other schools), serves the needs of students from the cities of Vista, Bonsall, San Marcos, Oceanside and Carlsbad. Vista High School is one of the largest schools in California holding more than 3,000 students.
Private Schools
North County San Diego is also home to many private schools and charter schools. Private schools include Baptist, Catholic, Episcopal, Jewish, Lutheran and other facilities that have a religious connection included in the curriculum.
These schools range from newborn, pre-school and kindergarten campuses to elementary, middle and high school facilities. There are many popular Montessori programs emerging for babies and toddlers as well.
Colleges
North County is home to several colleges, both community colleges and traditional four-year universities.
These include California State University San Marcos, Palomar Community College and MiraCosta Community College.
North County's Quality Education System
Whether you choose to send your children to public or private school programs, rest assured that the North County San Diego schools all offer a quality education and a wonderful experience to each student.
If you have any questions about the local schools and the real estate options near your desired area connect with the experts at Sue De Legge & Associates.
We would be more than happy to discuss your real estate options as well as assist you in finding the best educational facilities for your children.
Connect with us on Facebook today!
Image courtesy of the Carlsbad Unified School District