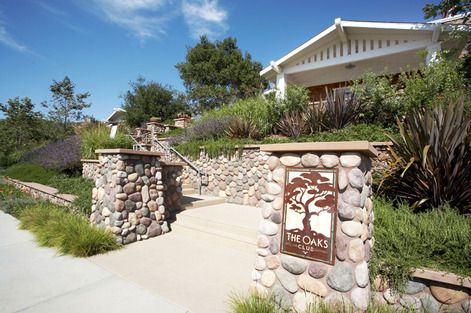 La Costa Oaks Named for the native stand of Live Oaks on its southern end, La Costa Oaks is an upcoming development planned to border the lovely thousand-acre La Costa Preserve. Residents will be able to enjoy the Oaks Club, a top-notch recreation center with a clubhouse, gym, banquet area and swimming facility; and a well planned trail system will lead to the adjacent wilderness preserve.
LOCATION
Just thirty-five miles north of San Diego and eighty-six miles south of Los Angeles on the Pacific Coast, charming Carlsbad is close to big city life without sacrificing its relaxed beach town feel. I-5 journeys through Carlsbad on its way north to Los Angeles and south to San Diego and the Mexican border. Inland to the east, I-15 runs parallel to I-5 and key routes pass through Carlsbad to connect the two interstates.
TRANSPORTATION / AIRPORTS
Carlsbad's McClellan-Palomar Airport serves light aircraft (both private and commercial) and provides an air-shuttle to surrounding airports. Taxi and limousine rental are available at the airport. For wider national and for international travel, residents travel to nearby San Diego International Airport, about thirty miles to the south.

San Diego Metropolitan Transit run a good bus service in Carlsbad, and additional routes connect it to the other towns in the region, including Oceanside (to the north), and Encinitas (to the south), both of which also have rail connections to surrounding towns, San Diego, and beyond. Amtrak stops in Encinitas.
BRIEF HISTORY
Home to local Luiseno Indians for centuries, the Carlsbad area came under Spanish control in the seventeenth century and thence passed on to Mexican rule. By the early eighteen-hundreds, the Mexican government was looking to open up the region between Los Angeles and San Diego to ranchers, and in 1842, Andreas Antonio Ybarra made a successful bid for a land grant here.

The northeast corner of Ybarra's rancho was to become Carlsbad. He built an adobe house there and his wife lived in it for eighteen years, until he sold up to developers in 1860. The developers converted the adobe to a station and this service the Seeley-Wright Stage Coach Line. Visitors to Carlsbad today can see the remains of the adobe on the hill above the tennis courts. After they foreclosed, the rancho was parceled up and sold to various developers and homesteaders.

In the eighteen-eighties, John Frazier established a homestead in the Carlsbad area and struck mineral water while digging a well. Tests revealed the water to have the same properties as those at the famous Karlsbad spa in Czechoslovakia; Frazier started offering it to thirsty train passengers, and the name stuck. After three years Frazier sold his by now quite famous well to Schutte, a German immigrant, who founded the California Land and Mineral Water Company, and built a new hotel. Tourists began flocking to the new "seaside sanatorium" and Carlsbad began to grow. Schutte's mansion still stands and is now the superb Neimans restaurant.

In 1887 the Arizona Eastern Railway built the Carlsbad depot, which was also an office for telegraph, post, and Wells Fargo Express and a general store. Trains bought in tourists and shipped out locally grown fruit, vegetables and flowers. Irrigation came in 1914, further bolstering the region's agriculture. Closed in 1960, the depot now houses the town's Tourist Information Center and is on the national register of historical places.

The Great Depression bought an abrupt end to Carlsbad's tourist industry and the famous mineral well was capped for lack of interest. Agriculture, especially flowers, remained a stable industry, as it remains today, and in recent decades, visitors have again discovered the charm of historic Carlsbad.
ABOUT EDUCATION
The acclaimed Carlsbad Unified School District is known for its excellence, strength of academic learning, and exciting creative programs. There are several private schools in Carlsbad, including the Army Navy High School, several church-based elementary schools, and the Carlsbad Montessori School (K to 6).

Plentiful higher education options consist of the Gemmological Institute of America, Occupational Training Services, and the Progressive Montessori Institute, all in Carlsbad. Further possibilities include, the California Institute for Human Science in Encinitas, Palomar College in San Marcos and Mira Costa College in Oceanside. There are several top facilities in San Diego, including the San Diego Miramar College, the San Diego Mesa College, San Diego State University, and the University of California, San Diego.