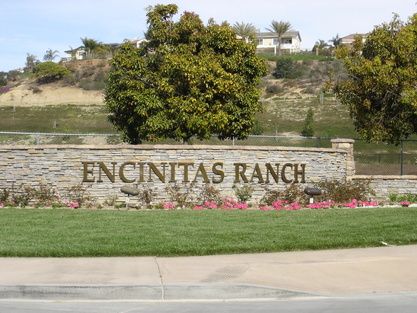 Encinitas Ranch is a newer golf course coastal community sitting just east of I-5. Its attractive new luxury homes appeal to retirees and executives. The Encinitas Ranch Golf Community is located on the only remaining ocean view property of its kind along the beautfiul coastline of San Diego County.
The trail system in Encinitas Ranch is one of the best in coastal North San Diego County. Stunning views of the inland back country greet hikers and runners. The gorgeous Quail Botanical Gardens is also well worth the visit, and plays host to a popular summer concert series. Please visit http://www.qbgardens.org to learn more about the Gardens as well as their new Children's Garden.
Beautiful Leucadia, a beachy community within Encinitas, is a nineteen century town famous for the giant eucalyptus trees that line its Coast Highway as well as the uniqueness of all its properties. Many of the properties sit on larger lots, exude much character and are in within blocks of the beach.