North County San Diego Architecture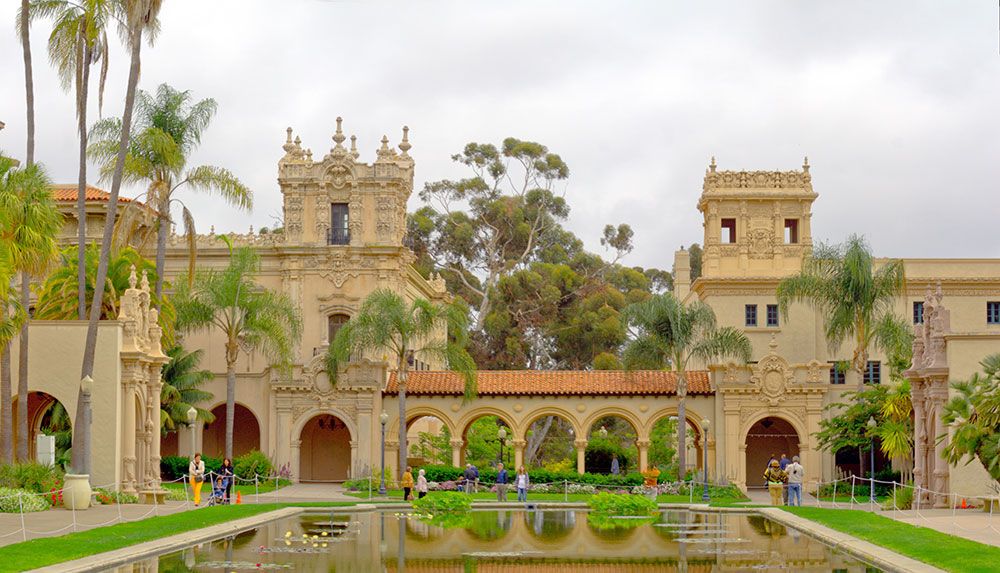 San Diego is considered to be one of the oldest cities in California with a rich history that dates back to the mid 1700s. As a result, there is a wealth of neighborhoods that offer beautiful old homes and landmarks in addition to newer properties constructed within the last sixty years. Architecture is a form of art that is greatly influenced by the needs of locals as well as the unique and creative ideas that architects incorporate into the design and floor plan of each project. Whether an architect is working on a private home or a commercial structure, a lot of thought, effort and research is dedicated to each project.

Unusual architectural styles throughout North County San Diego are like exclamation points that add excitement to a neighborhood. Although you may pass by various homes, structures and buildings on a daily basis in your neighborhood, you may not be able to pinpoint the style of the architecture and you may not know much about the history of the style. San Diego offers many noteworthy examples of domestic, industrial and commercial architecture that is influenced by various aspects of the city's history beginning with San Diego's Hispanic architectural heritage, through the Victorian and Revival periods, followed by Arts & Crafts inspired styles into Modernism and ending with Contemporary style.

Prior to the 1800s, the original settlers in San Diego did not build many Architectural Homes in North County San Diego that have lasted through the years. It was not until the mid to late 1800s that more substantial structures and homes were established.

Current styles of North County San Diego Architecture range from simple single-family properties to multi-million dollar mansions and historic homes in various communities encompassing traditional and modern architectural styles. Let's take a look at the various architectural styles that can be found around North County San Diego.
San Diego's Hispanic Architecture
San Diego's long and colorful history is evident in its architecture. Although the area's native residents left little permanent trace in the city, the structures built by these Spanish missionaries still remain. Explorer Juan Rodriguez Cabrillo discovered San Diego Bay in 1542. In 1769, a fort and a mission were established, which gradually expanded into a settlement under Spanish and then Mexican rule. San Diego became a part of the U.S. in 1848. The town quickly developed during the 1880s and the Hispanic culture was very influential in the local traditions, architecture and the communities.

The Spanish style home is a popular style for many people. This design is very distinct with terracotta tile roofs, smooth exterior stucco wall finishes and picture windows. This architectural style can be seen all over North County San Diego and due to its popularity many newer developments continually adopt the style and replicate it while adding in modern luxuries and amenities.
Victorian Architecture
Victorian style architecture refers to a period in the mid-to-late 19th century between 1830 and 1920, during the reign of Queen Victoria. A common Victorian home kind of looks like a dollhouse with very intricate details and bright colors. The Victorian era produced various other well-known styles including Gothic, Queen Anne, Romanesque style, shingle style and many others.

The traditional Victorian style architecture evolved from the elaborate Gothic style, which was characterized by the thought that architecture, style and furnishings should be luxurious and beautiful rather than practical. During this style period, the homes were lavish and trendy and so was the local fashion. Victorian homes were often built as simple properties and then ornate features were added to them to encompass the overall Victorian style. You can see Victorian homes throughout the older communities of San Diego like in Old Town, Downtown and all over the county. Some of the most common elements found in North County San Diego homes that have adopted a Victorian influence include:
Two to three stories
Wood or stone exterior
Decorative trim
Textured wall surfaces such as scalloped shingles or patterned stonework
Steep roof
A large wraparound one-story porch
Towers
Vibrant colors such as mustard yellow
By the end of the 1800s the Victorian style went out of fashion and a newer style known as Craftsman became more popular.
Craftsman Style
The American Craftsman style developed out of the British Arts and Crafts movement in the 1860s. The British movement rebelled against the eclectic Victorian style, which they considered to be over-decorated. The Arts and Crafts movement and the American Craftsman architecture style gained popularity just as the Victorian era was declining.

The Arts and Crafts movement and the Craftsman style of architecture were characterized by originality, simplicity, the use of local natural materials and the visibility of handicraft. These homes were considered modest and ideal for the rapidly expanding middle class. The new style of homes did not offer live-in quarters for servants and workers and it was designed to fit the needs and the lifestyle of a typical American housewife during the time period.

This style was very popular in San Diego with multiple famous architects creating wonderful developments with Craftsman inspired design. These homes can be seen in all the old neighborhoods like Hillcrest, Mission Hills, Bankers Hill and throughout San Diego. Architect David Owen Dryden built many California bungalows in the North Park district and local architects Irving Gill and William Hebbard designed the Marston House of George Marston in Balboa Park. Some common style traits of Craftsmen homes include:
Low-pitched rooflines
Overhanging attics
Thick panels of woodwork around doors and windows
Decorative brackets under the attic
A beautiful and large front porch beneath the extension of the main roof
Narrow columns that support the roof
Hand crafted stone and woodwork
Mixed materials used throughout the structure
Modernism
Starting in the 1940s the styles of homes began to drastically change. Craftsmen and Spanish homes were no longer being built and architects found they needed to build new homes quick to meet the demands of the growing population. Modern architecture is a term used to describe the architectural movement at the turn of the 20th Century. The exact definition of modernism widely varies depending on whom you consult, but the general idea was to merge traditional design elements with technological advancement and the development of society. This architectural style gained popularity after WWII and was adopted by many architects. Some may refer to modern architecture as a "box" style home, which is very basic and cost effective. The style continued into the 21st century even though other styles such as neo-modernism and Postmodernism emerged. Some of the most famous architects of this style include Le Corbusier, Frank Lloyd Wright, Erich Mendelsohn, Louis Sullivan and others. Some common design traits of Modernism include:

The notion that "form follows function." This was originally expressed by Louis Sullivan implying that design has a purpose and the result of a structure should derive from the original purpose
Simple lines and the elimination of unnecessary details
This style used industrially produced materials
A visual emphasis on horizontal and vertical lines
Older Craftsmen and Spanish style homes are known for the details in and around the structure, which required extra labor and materials. Modern architecture is more streamlined and clean and architects and builders could produce more homes faster. You can see this style of home all over North County San Diego.

​Modernism and Postmodernism styles constructed after the 1960s incorporated high tech architectural elements in the design of homes and commercial buildings. These styles are often criticized for lacking originality and exuding elitist principles. Modernism is still evolving and you can see great examples of it in the newer commercial structures in New York City such as One World Trade Center.
Contemporary Design
Contemporary architecture is the term for buildings and homes that have been built in recent years. Architects who embrace this style are known for creating structures free from all the older historical styles while experimenting with various new materials that are now available in the construction industry. Some common traits of Contemporary architecture include:
Flat overhanging roofs that are eye-catching and functional
The use of natural light to illuminate the inside of the structure. This is achieved through skylights and floor-to-ceiling windows
The elimination of interior walls to create more space
Exposed beams
The use of natural elements as well as synthetic materials
Decorative trim is kept to a minimum
Unique landscaping used as a design element
One of the most important aspects of contemporary design is the relationship that architects create between the structure and the existing landscape. Architects take advantage of natural elements and the natural surroundings to provide temperature control, solid protection and enhanced visual aesthetics. Contemporary buildings tend to be highly function and can be seen around the beautiful coast in San Diego.
Learn More About San Diego Architecture
San Diego is home to a variety of architectural styles and design elements, which in turn offers a wealth of options and a healthy inventory for interested homebuyers. While North County San Diego historical homes with Spanish influence are some of the most sought after real estate, there are many other styles available such as Victorian, Gothic Revival, Mediterranean, Tudor, Craftsmen, Modern, Contemporary and many more.

If you are interested in a specific architectural style or you would to like to learn more about the available inventory in North County San Diego, make sure to connect with our experts at Sue De Legge & Associates.

​We look forward to hearing from you so we can share our passion, knowledge and expertise about the wonderful North County San Diego area. Connect today!