Welcome To Del Mar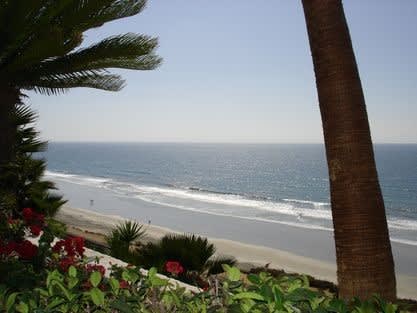 On the train line running south to San Diego, the pretty coastal community of Del Mar is small, chic, and friendly. The charming downtown has local arts and crafts galleries, small cafes, one-of-a-kind fashion stores, and over two miles of white sandy beach which brings a wide range of activities to your doorstep. Conditions are great for surfing and boogie boarding, and dogs can run free at Dog Beach. Two beautiful ocean side parks offer shade and great spots to picnic.
With a population of around 4,500, Del Mar is small enough to be friendly and community orientated. The Powerhouse Community Center hosts many great events throughout the year. The Del Mar Racetrack (opened by Bing Crosby and Pat O'Brian) draws thousands during the horse racing season and is host to the fantastic Del Mar Fair, the county's largest.
Nearby hills grant superb views to lucky homeowners, and the two square miles of coastline properties house beachfront homes with superb beach access and easy access to downtown Del Mar's shops and restaurants.