San Diego Real Estate Financing Options
Owning real estate is one of the biggest and most important parts of the great "American Dream."

Unfortunately prime real estate, especially in North County San Diego, comes at a hefty price tag and many interested homebuyers need assistance purchasing their dream home. Unless you plan on purchasing a home with a full cash offer you will most likely need to employ the services of a financial advisor, lender or mortgage broker.

Although there are individuals who do purchase their homes with cash, most of us tend to apply for a loan and work hard to pay off the mortgage on our property, or properties.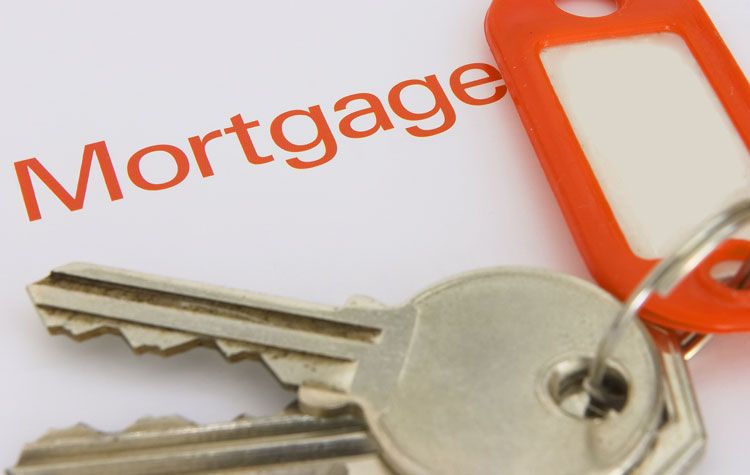 There are different kinds of mortgages and loans, different interest rates that change as the market progresses and various qualifications that need to be met before you are granted your loan. Buying a home is no joke and it takes commitment, dedication and patience.

This is why it helps to work with experienced real estate agents and lenders who can guide you through the process and help you make informed decisions about your specific situation.

Today's real estate market is still recovering from the economic recession that hit after the market severely dropped in 2008. Many homebuyers are being very cautious and many are still afraid of making any type of real estate investment.

Don't be afraid.

With a little information and guidance you will be able to find your dream home in one of the many beautiful San Diego communities and finance it too.
Your North County San Diego Financing Resource
Different Types of Mortgages
The two most common types of mortgages are fixed-rate mortgages and adjustable-rate mortgages, which are also known as ARMs.

A fixed-rate mortgage means that the interest rate on the loan remains the same throughout the life of the loan. A mortgage typically lasts around 30 years, but there are also 15-year, 10-year and even 5-year mortgages depending on the income, down payment and credit score of the applicant.

In general, shorter loans are offered at cheaper interest rates. A cheaper interest rate combined with a shorter loan means you will pay less than you would if you borrowed the same amount over a long-term loan. The payments on a shorter loan are usually higher, but you end up repaying your debt quicker.

Fixed-rate mortgages protect you from the risk of rising interest rates, but because you are locked into a rate you also can't take advantage of lower rates should the market change. ARMs, or adjustable-rate mortgages come with interest rates that change depending on current economic trends.

This means that if you financed at a three percent interest rate and the economy changes your rate can either go up or down.

There are limits set in order to protect the applicant such as:
Set adjustment periods that control how often the rate can be adjusted in a specific time period – either every six months, once a year or longer periods of time
Limits on how high the adjustment can go during each adjustment period and over the life of the loan
While the caps and limits on an ARM are meant to protect you from drastic market changes, they are not as stable as a fixed-rate loan.

Another benefit of adjustable-rate loans is that they are offered at lower interest rates than fixed-rate loans. This initial rate can help you qualify for a larger loan or start you off with smaller payments than you would have to pay for the same mortgage with a higher fixed rate.
Current Rates in North San Diego
Since the beginning of the year mortgage rates throughout the United States have dropped and are very low.

The current rates (as of Summer 2014) in North San Diego are as follows:
For a 30-year fixed-rate mortgage the rate is 4.45%
For a 15-year fixed-rate mortgage the rate is 3.51%
For a 3-year adjustable-rate mortgage the rate is 3.12%
For a 5-year adjustable-rate mortgage the rate is 3.27%
For a 7-year adjustable-rate mortgage the rate is 3.60%
For a 10-year adjustable-rate mortgage the rate is 3.93%
What You Need to Qualify
Lenders mainly look for financial stability when looking through loan applications.

If you are planning on buying a house do not make any big financial decisions or big career changes. You will need to present bank statements and at least three months worth of pay stubs to show steady income.

Also make sure to include information about past loans, credit cards, investment accounts, auto loans and at least two years of tax returns. Lenders and mortgage brokers will also need to run your credit and do a full credit check before they approve or reject your application for a loan.

Credit scores range between 400 and 800 where 620 and above is considered to be a "good" score. If you score above 680 then you are considered "premium" and this may help you get a lower interest rate for your loan.

The three major credit-reporting agencies are Experian, Equifax and Trans Union. Make sure to speak with your lender or financial advisor about tips on improving your credit score.
Need Financing Assistance?
If you are interested in connecting with trusted lenders and mortgage brokers in North San Diego County connect with the team at Sue De Legge & Associates for referrals.

Sue De Legge and her team can also assist you with home searches and various other real estate services throughout San Diego.

Or, if you'd like to speak directly with our preferred financing partners, then we highly recommend the following provider:

​Daniel Williams San Diego Lending Solutions
7676 Hazard Center Dr. Suite 500
San Diego, CA 92108

Phone: (858) 688-6813
Fax: (619) 839-3646
Email: daniel@sandiegolending.us